Cardinal Rubber carries a wide range of hoses. We specialize in custom hose assemblies, including custom bent steel tube assemblies.
---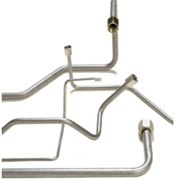 Custom Bent Tube Assemblies
We produce assemblies that require flaring, compression components, or a combination. We also assemble tubes with hoses, clamps, and other components that make them more complete and ready to use by our customers.
Tube Bending
1/8" to 1" bending diameter range
Rotary draw bending with or without mandrel
Simple to complex
Low to high volume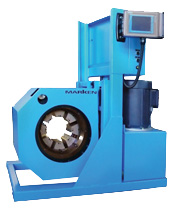 Custom-crimped Hose
With our large bore hose crimper, we can crimp hoses up to 6" in diameter.
---
Industrial Hose
Air
Chemical
Fire
Marine Exhaust
Material Handling
Petroleum
Pressure Washer
Sandblast
Steam
Water
Suction/Discharge
Ducting
Vapor Recovery
Mulch


Hydraulic Hose
Low-Medium-High-Very High Pressure
Thermoplastic
Hydraulic Tubing
Carbon Steel
Stainless Steel
Metric Sizes
Stainless Steel Teflon Hose
For applications requiring extreme temperatures
FDA Approved
Chemical
Steam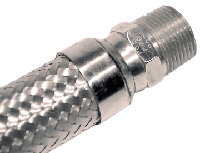 Brake Line Hose
Cardinal is the only supplier for DOT Certified brake line hose in the region.
Tubing
Gum
Neoprene
Polyethylene
PVC - Clear & Braided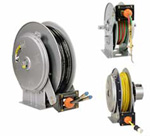 Hose Reels & Accessories
Hannay Reels
Cox Reels
Industrial Hose
Welding
Cable
Fiber Optics
Fuel
Pressure Washing
Electrical