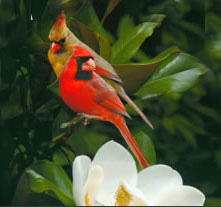 Cardinal Rubber & Seal, Inc., is dedicated to providing defect-free products and services, the first time and every time.
The management recognizes its responsibility to the customers, employees and stockholders in assuring total quality satisfaction.


Founded in 1973 by Loren Bruffey Sr., Cardinal Rubber & Seal has become the foremost distributor of custom gaskets, hoses, custom-molded and extruded rubber products, seal and gaskets, adapters and fittings and belts. We also offer roller recovering services.
Cardinal Rubber is ITAR compliant and ITAR certified. With our guarantee of the highest quality products available, we guarantee complete customer satisfaction. Our knowledgeable staff is available for all inquiries and information pertaining to your needs.

Our headquarters is located in Roanoke, Virginia. We also have facilities in Richmond, Virginia and Rock Hill, South Carolina.
Cardinal maintains an impressive inventory and can fill most orders directly from our stock, but for custom gasket needs, we offer both WaterJet and KnifeJet custom gasket cutting.
Contact us for more information about how our products and services can help you meet your company's needs.